Freight Links Express (Thailand) Co.,Ltd. is one of the leading integrated freight forwarding in Thailand. Its growth has been driven by its wide range of services, an extensive
network of worldwide agents and regional offices and a strong, visionary management. Customers today look to the Freight Links Express's service for their door-to-door cargo
delivery and logistic management need. Since its establishment in December 1986, the company has facilitated and promoted trade for small exporters, medium-sized exporters and
public companies due to Thailand's growing population.SUPPLY CHAIN MANAGEMENT Freight Links Express (Thailand) Co .,Ltd. offers a wide range of integrated freight forwarding
and logistic services.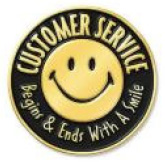 For both air and sea freight forwarding, Freight Links Express (Thailand) has the capability to manage almost all aspects of import and export process on a door-to-door basis. Its professional staffs can efficiently arrange all the necessary documentation and permits, provide warehousing facilities, and arrange insurance coverage.Harnessing advanced technology ensures the most efficient processing of documents forts customers. The company invests in computerized & systematic office to links-up between our group and agents to achieve on-line exchange of information on cargoes shipped. Such links-up allows the company to provide a more effective freight forwarding service to its customers.Capitalizing on its strong connections with renowned shipping lines and more than 100 freight forwarding agent worldwide, the company offers its customers a wide choice of carriers and rounding to most parts of the world. Customers can also turn to Freight Links Express (Thailand) Co .,Ltd. for expert advice from our team of specialist on the most cost-effective freight forwarding.All activities are backed by the company's unwavering commitment to quality and efficiency in freight forwarding. This commitment has been reflected through the attainment of ISO 9002 certification for sea freight forwarding and customs broker since August 2000 and has renewed of ISO  9001 : 2000 in August 2003.